I am delighted to introduce myself as the Head Teacher of Forest View Junior School! We have a wonderful team all dedicated to bringing out the best in our children. Our motto is 'Learn, Live and Laugh together' derived by two children from our school and I think this encapsulates our core purpose. Forest View is a school with the community at its heart; a place where children leave as 'lifelong learners,' equipped with the essential skills to be successful in the future.
Deemed as a 'Good School' by OFSTED in our last inspection, we are driven by our Mission Statement. Our mission is:
To provide a warm and welcoming environment in which all children feel safe, cared for and have equal access to all aspects of school life

To encourage independence, the confidence to take risks and make informed decisions

To provide a curriculum that is challenging, creative and promotes pupils' spiritual, moral and cultural awareness

That every child who walks out of the door at the end of Year 6 has achieved the best they can and are equipped with the essential life skills to be successful
Thank you for taking the time to visit our website, and visitors are most welcome to our school.
Kind regards,
Mr G Worthington
Head Teacher
Class Ireland - Superhero Wow Day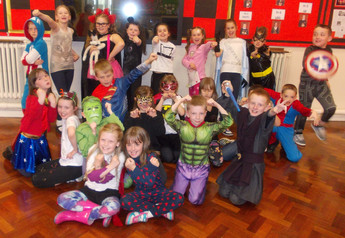 Year 4 have begun their new term in great style, dressing up as superheroes. They spent the day creating a profile for their character before posing for photos to create a human based cartoon strip.

Easter Fun and Activities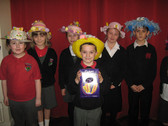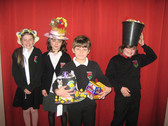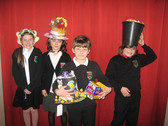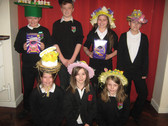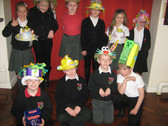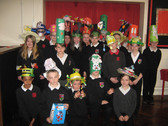 For our achievement assembly on Friday 4th April, staff and pupils at Forest View were joined by our local vicar Rev Zoe Burton. As part of our end of term fun, we held on Easter Egg Raffle - 43 lucky children won either an egg or bunny. In addition to this each class took part in an Easter bonnet parade - the winners from each class receiving an egg. After all this chocolatey fun, Rev Zoe told us the Easter story and shared the importance of its good news. We then awarded this term's achievement trophies.

A chance to enjoy the photographs from the Y5 performance.

Latest Term Dates Events
School closes

02

May

2014

MAY DAY BANK HOLIDAY

05

May

2014

Back to school

06

May

2014

Year 6 SAT's Week

12

May

2014

Reading Reward

20

May

2014

13:00 - 15:30
Calendars page(s):
Term Dates >>
Our Gallery shows Maths Puzzle Day, Walesby Camp and Kingswood residential and Lewis' trip to Chelsea.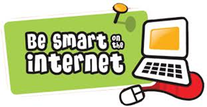 Mrs Bee organised a blogging challenge on Internet Safety Day to see who could describe "What Makes Forest View Great" in 100 words.
We got really close to the 100 words and interestingly lots us wrote about similar things. The class winners can be found on their class pages. - Ireland and China.